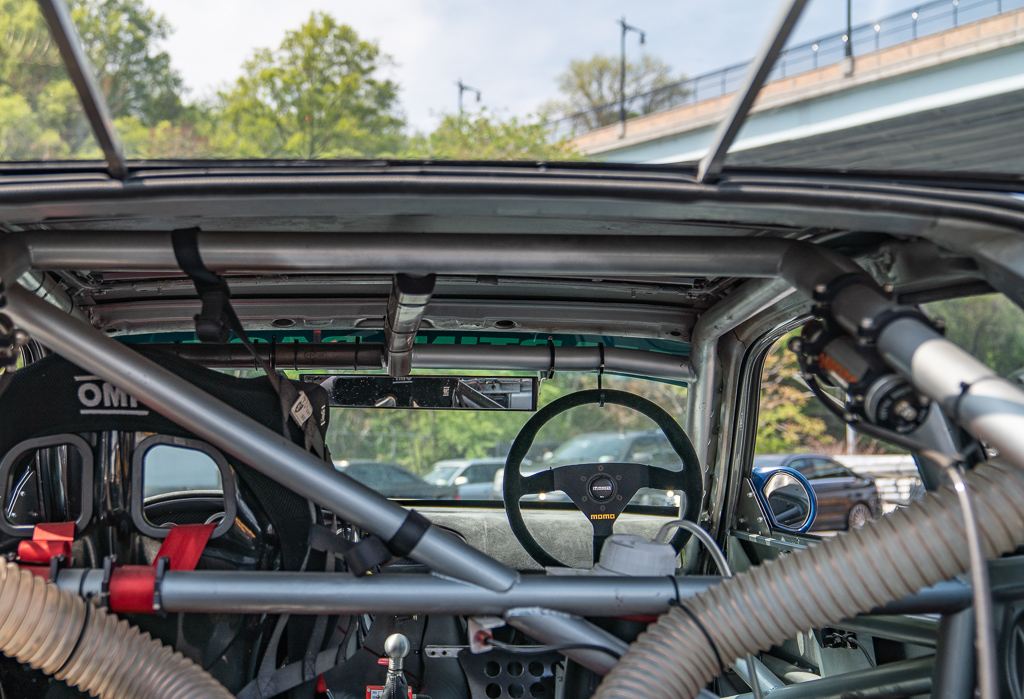 $38,000.00
1988 Turbo S body with a 1991 944 S2 drive train

Fully integrated roll cage

Compete Racer's edge suspension

Full Martini livery
This 1988 944 is a purpose-built track car built by an avid collector and driver. The car is in very good mechanical and cosmetic condition — the exterior features clean graphite grey paint with full Martini livery, and the car is powered by a built 1991 944 S2 drivetrain. The build includes the following modifications:
Fully integrated custom roll cage

Completed Racer's edge suspension

Club sport motor kit for 944 turbo, shocks, struts

Front hubs

Front "A" arm set for later model 944 with longer control arms

944 camber plate adjustable

Lower and upper torsion tube bushings

Delrin outer bushing torsion bar carrier

Derlin inner bushing rear trailing arm

SS brake lines

Black brake front calipers

Turbo S rear calipers

928 GTS front brake rotors

968 M030 front sway bar, drop links

8" x 800 lb/m x 2.25" .d

6 x 1,100 lb/m x 2.25" .d hypercoils

Extended wheel studs
Front oil cooler

Front integrated brake ducting

Front chin spoiler

Front windshield tabs for easy removal

Sun roof delete

Full custom dash with attometer gauges

Momo steering wheel with hub adapter and quick release

OMP seat 6 pt. Schnroth seat belts and Schnroth interior net

Quick shift

Full fire suppression system

Electrical cut off and master kill switch

Carbon fiber rear deck cover

Lexan rear side window with cooling ducts too trans. Full lexan rear window

Battery relocated with custom battery box

Solid engine and trans mounts

Front/rear tow hooks
For questions or a full description of the build, please contact us.